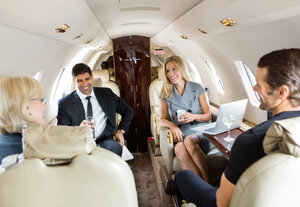 The world's elite gave their 100% commitment to climate change this Monday by having a colossal piss up then returning to all corners of the globe in their own private jets.
With climate change very much on the world's lips after a turbulent year of extreme weather and reports of an alarming rise in temperatures, the influential great and good gathered in New York for the annual UN Climate Change Piss up… sorry, Conference with bloated delegations in tow, for something that definitely couldn't have been discussed over Skype.
At the climax of the lavish delegation, which cost around the GDP of one of them countries with cheap beer you only go to on stag dos, festivities – which were briefly interrupted for a boring talk on rising temperatures blah blah.. were brought to a close with a mammoth karaoke session and the traditional mass burning of shale gases.
One discreet, bleary eyed UN insider, who would only cryptically give his name as B Ki-moon, revealed exclusively to the Herald that the whole thing was more akin to a team bonding day than anything remotely productive.
'Look, we rock up here under the banner of discussing a sombre issue, but everyone knows it's just a massive piss up.' he began, bravely resisting the urge to vomit.
'In a small organisation, you always have a yearly away day in some god awful budget hotel under the pretence it's discuss your figures and target, but in reality, it's for a massive piss up. Why should the UN be any different?
'The lads have a bit of an in joke too. Haven't you ever noticed we hold it in the most grotesque places in the world for carbon output? New York? Abu fucking Dhabi?! That's some serious bro shit right there!'
'We may as well have just saved the bother and just chopped a massive chunk of Greenland off in advance. The 16 year old bollocking us was a bit of a buzz kill, but we got right back on it after. Here's to next year!'
Further to the success of the summit, UN officials confirmed locations were now under consideration for next year's conference, with the site of the former Great Barrier Reef the early favourite to hold the event.